National ParkRx Day is an annual celebration of the Park Prescription movement.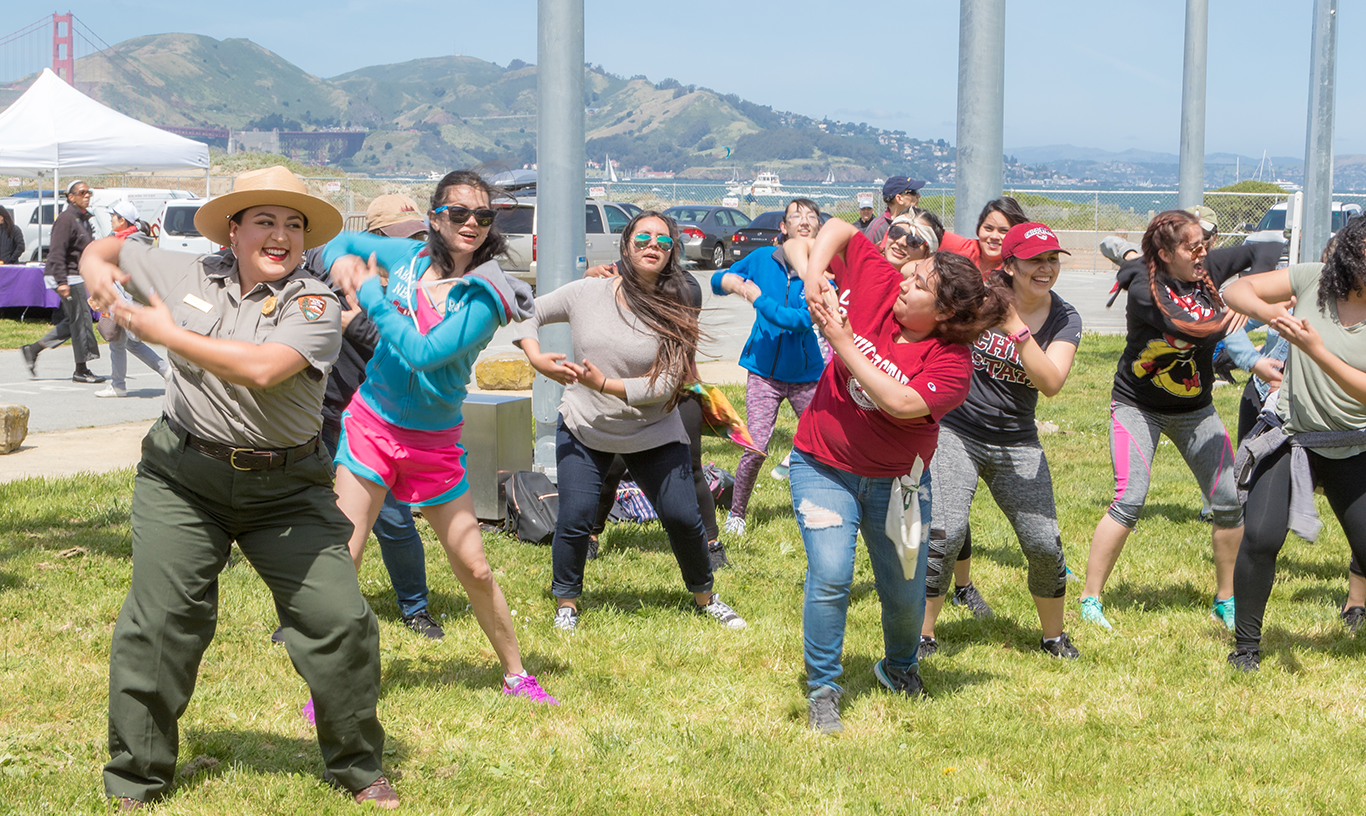 On this day, healthcare providers, park agencies, community groups, and other Park Prescription program leaders organize events and activities in parks and green spaces across the country, encouraging participants to improve their health and well-being by embracing the health benefits of nature. Each ParkRx Day, we amplify the movement in parks and communities nationwide and create opportunities for new programs to connect people to their parks and public lands. 
ParkRx Day 2020 is on Sunday, April 25. This year, we're focused on amplifying the visibility and viability of the nation-wide ParkRx movement in parks and communities across the nation; Celebrating existing ParkRx programs and practitioners across the country;  Serving as a catalyst to bring together local health providers, park agencies, community leaders, and nonprofits to begin dialogue and momentum to develop their own ParkRx programs for improvement of their communities; Increasing the relevance of parks for all people; and increasing how people can connect with parks daily for their improved physical, mental, and spiritual health to create a new generation of park stewards.
Ready to start a ParkRx Day event? Check out the National ParkRx Day Toolkit to help plan your own ParkRx Day celebration, and once you've planned your event, you can add it to the list by using the registration form.
Don't forget to post about your events on social media! Use the hashtags: #FindYourPark #EncuetraTuParque #HealthyParks #ActivePeople #NationalParkWeek #PositivelyWell #BeforeAndAfterParkRx. Check out the Social Media Toolkit to learn more.
Use this toolkit to create your own ParkRx Day event.
Use this form to register your ParkRx Day event.
Use this toolkit to post about National ParkRx Day to social media using #BeforeParkRx and #AfterParkRx.
Use this guide to promote spending quality time in nature and green spaces for physical, mental, and spiritual well-being.